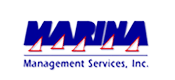 Marina Management Services, Inc. will be displaying the PacsoftMMS Marina Management System at the ICOMIA International Marina Conference and Exhibition (IMC 2005), January 9th to 12th in San Diego at booth 401.
Pacsoft International Ltd (PIL) Managing Director, Chris Thomas, will also be on hand with the MMS support team to conduct on-site demonstrations.
Whether you own and operate a marina, or are involved in Marina Consultancy, come along to the stand and see how PacsoftMMS can add value to and benefit your Marina Operation, or your customers Marina Operations.
The IMC 2005 Trade Exhibition has a record number of 63 exhibitors, with products ranging from marina docks, floatation systems, service pedestals, pump-outs, software systems, drystack storage builders, fork-lift trucks, lift-out and haul-out machinery, marina hardware, GRP boat dock steps and dock carts, environmental equipment and services, operational management consultants, fuel suppliers and fuel equipment, marina magazines Marina World (UK) and Marina DockAge (USA), marina insurers, security and other specialist marina equipment suppliers and service providers.
Visit the Marina Management Services Inc Website at:
www.marinamanagement.com

Visit Pacsoft International Ltd's Website at: www.PacsoftMMS.com