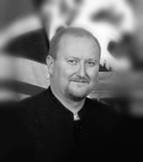 Pacsoft International has created a new position of General Manager at their Auckland base in New Zealand, and are pleased to introduce Campbell Downie
Campbell joins Pacsoft International having recently returned from the United Kingdom where he and his family have lived for 10 years. During his time in the United Kingdom he held a number of executive and senior management positions. Most recently his roles have included Executive Director of the international award winning Multi Media Company Rollingsound Ltd, Senior Manager for the London Development Agency Business Development Program 'The way In' and Managing Director of House of Sound London.
Campbell's career started as the youngest product manager ever employed by Casio Electronics aged 19, through to working with high value clients including The City of Westminster, Laureus, Nissan, Telecom NZ, FFT UK and many others. Campbell is an honours graduate of the University of Westminster and holds an Integrated Business Technologies Diploma from Burton technical College UK. He joins Pacsoft International as they enter an exciting stage of growth and development coupled with their ongoing commitment to offer only the highest level of service and customer care.
Campbell's addition to the Pacsoft International team highlights the success that is being enjoyed by Pacsoft due to the global interest in their Marina Management System, PacsoftMMS.
Visit Pacsoft International Ltd's Website at:
www.PacsoftMMS.com